LASIK Vision Correction Surgery in Western Ohio
At Valley Eye Institute, our LASIK surgeons are highly skilled and experienced. We offer advanced technology and blade-free LASIK with IntraLase laser (iLASIK) to give you a superior vision experience. From your initial consultation through your follow-up appointments, you can expect personalized and compassionate care from the entire team at Valley Eye.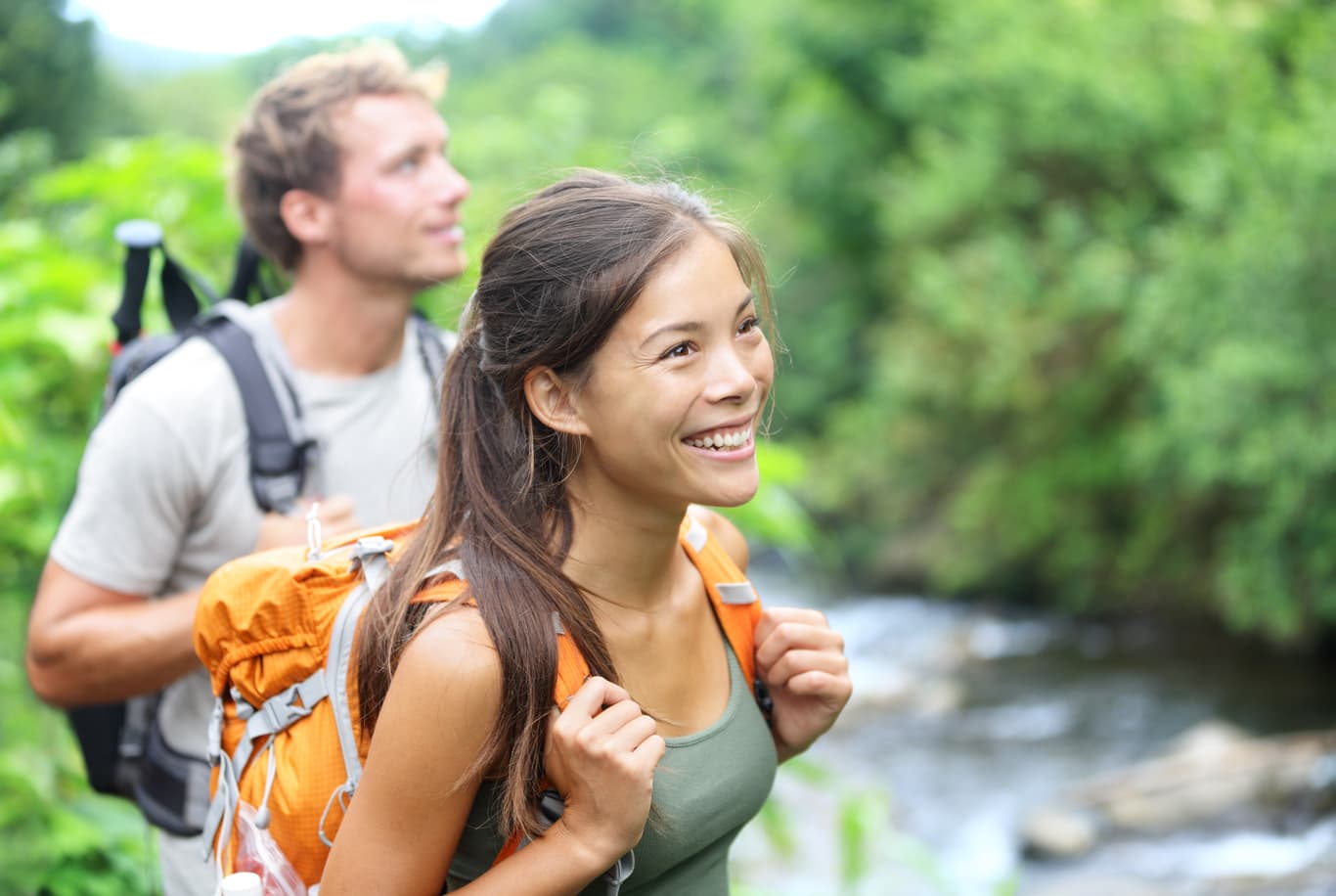 Who is a Candidate for LASIK?
An eye exam with an experienced provider is necessary to determine if you are a candidate for LASIK. Ideal candidates:
Are at least 18 years old
Have a stable prescription that has not changed in the last year
Have healthy corneas and good overall physical and eye health
How Does LASIK Work?
Nearsightedness (myopia), farsightedness (hyperopia) and astigmatism are all refractive errors, which means that the eye does not filter light correctly. LASIK corrects vision by reshaping the cornea so that light can focus properly.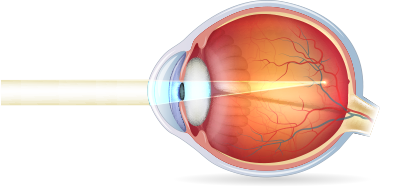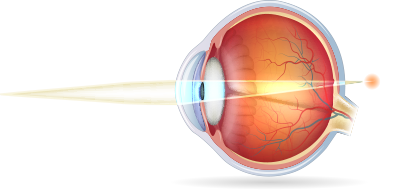 Farsightedness (hyperopia)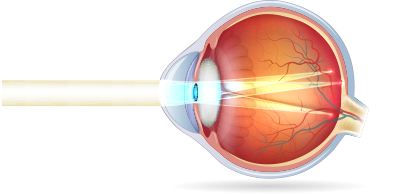 Preparing for LASIK
If you are interested in vision correction surgery, the first step is a consultation appointment at one of the conveniently located Valley Eye Institute offices. One of our LASIK specialists will perform a thorough eye exam. You will learn about your options and have the opportunity to get answers to any questions you have about LASIK.
If you and your eye doctor decide that LASIK is right for you, we will schedule your LASIK procedure and give you additional details. If you wear contact lenses, note that it is necessary to stop wearing them and switch to glasses only for at least one week before LASIK surgery.
What to Expect During Your LASIK Procedure
When it is time for your LASIK procedure, anesthetic eye drops will be applied to numb your eyes. A device will be used to hold your eye open while your surgeon uses a laser to create a flap in the cornea. With the flap lifted, the surgeon will then use a VISX STAR S4™ excimer laser to precisely reshape the cornea. Once the corneal flap is put back in place, it will heal on its own without any need for stitches. The LASIK procedure typically takes less than 20 minutes.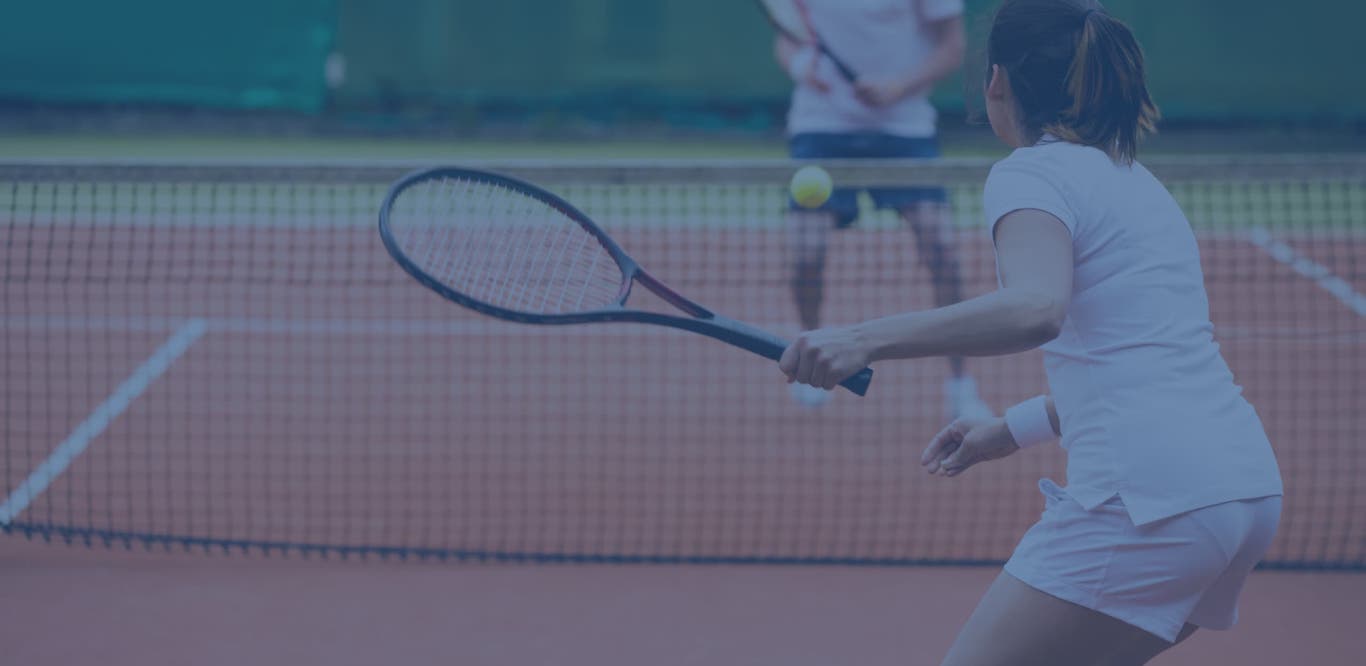 LASIK Recovery
After a short time in our recovery area, you can have a friend or family member drive you home. It is normal to experience mild discomfort and you may notice increased sensitivity to light for the first days after surgery. Most patients resume regular activities, including driving, the day after surgery. You will be given detailed post-op instructions and scheduled for a follow-up appointment to make sure your eyes are healing properly.
LASIK Results
Patients usually notice improved vision right away after LASIK. More than 90% of LASIK patients enjoy vision that is 20/20 or better.1
Frequently Asked Questions About LASIK
Is LASIK covered by insurance?
No, LASIK is considered an elective procedure that is not usually covered by insurance. We know how important your vision is, so we offer a number of financing options that will help you fit LASIK into your budget.
Where can I get the cheapest LASIK?
When you put cost first, you may be sacrificing quality vision care at a discount LASIK center. Safety, post-procedure outcomes, and patient satisfaction should be the deciding factors in your choice of LASIK surgeons. Furthermore, many centers that advertise low-cost LASIK will later tack on hidden fees. At Valley Eye Institute, you can count on fair and transparent LASIK pricing.
What are the potential side effects or risks of LASIK?
Any surgical procedure carries some risk of side effects or complications. However, LASIK is considered a low-risk procedure, with the American Refractive Surgery Council reporting that fewer than 1% of LASIK patients experience complications.2 Possible risks of LASIK include dry eyes, light sensitivity, inflammation, and halos, but these are usually temporary.
Will LASIK hurt?
Your eyes will be numbed during the procedure, so you will not feel any pain, but you may feel a slight pressure. It is normal to experience some minor discomfort or irritation in the hours after your procedure.
Contact Valley Eye Institute for LASIK
At Valley Eye Institute, your vision is our top priority. We look forward to talking about your vision goals and discussing if LASIK may be right for you. Contact us with any questions or to schedule a consultation appointment.