Cataract Surgery in Western Ohio
If you are troubled by blurred vision, struggling to see at night, or seeing colors that appear dull or muted, it is highly possible that you have been affected by cataracts. At Valley Eye Institute, we utilize the latest technology to provide patients of Sidney and nearby communities with advanced cataract surgery that not only eliminates blurred vision but may also help them decrease their dependence on prescription lenses.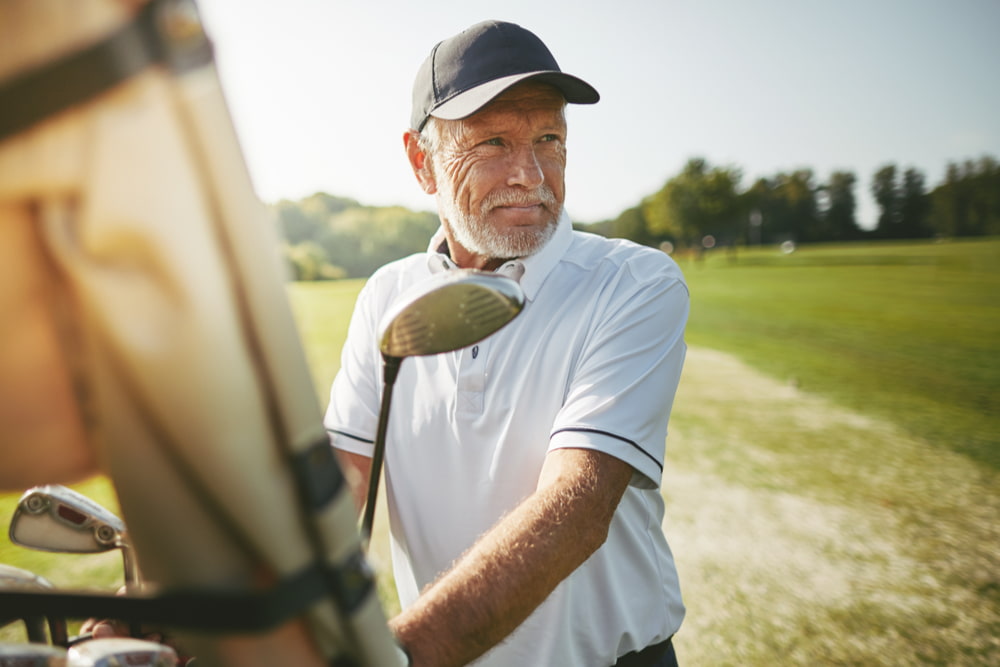 What are Cataracts?
A cataract is the result of clouding of the lens of the eye, and this is a natural part of the aging process for the vast majority of our patients. The lens is located behind the pupil and the iris (the colored part of the eye), and it is responsible for focusing light onto the retina to produce clear images. Over time, the lens changes and is no longer clear, causing vision to appear cloudy, hazy, or dim. Cataracts are a very common condition, with up to 70% of people developing a cataract by the age of 80.1
Cataracts often develop slowly, and many people with cataracts can see well enough that they don't feel the need to address them immediately. However, cataracts are progressive and the only effective treatment is cataract surgery.2
Laser Cataract Surgery
Traditional cataract surgery with a standard monofocal IOL is covered by most insurance plans and has preserved the eyesight of millions of people. At Valley Eye Institute, we also offer advanced laser cataract surgery for the most precise, predictable, and customized cataract surgery experience.
Using the LenSx® Femtosecond Laser, our ophthalmologists are able to integrate technology such as optical coherence technology (OCT) to capture very precise and high-resolution images of each patient's unique eye structure in preparation for cataract surgery. We then employ this highly precise laser to conduct bladeless cataract surgery, where many of the most challenging aspects of the procedure are automated for enhanced accuracy. Thanks to this laser, we are able to offer select patients a premium surgical experience with fewer risks and more accuracy and efficiency than ever before.3,4
Treat Astigmatism with the LenSx Laser
In addition to performing incredibly precise, accurate cataract surgery, our surgeons also use the LenSx femtosecond laser to treat astigmatism through limbal relaxing incisions (LRIs). Astigmatism is a refractive error caused by an irregular curvature of the cornea. Using the LenSx to make tiny incisions to relax the limbus that connects the cornea to the sclera (the white part of the eye), our surgeons are able to make the cornea more rounded. This improves the way the cornea is able to refract light onto the retina, reducing low to moderate degrees of astigmatism.
Advanced Intraocular Lenses for Customized Cataract Surgery
During cataract surgery, the clouded natural lens of the eye is replaced with a clear artificial intraocular lens (IOL). A standard IOL can restore clear vision after cataracts and may also help provide clearer distance vision.
At Valley Eye Institute, we also offer a range of advanced IOLS, making it possible for many of our patients to achieve even better vision than they had before their eyes were affected by cataracts. Premium or advanced IOLs can be used to customize cataract surgery to help patients with refractive errors including astigmatism and presbyopia (age-related loss of near-focusing) achieve clearer vision to the extent that they may no longer need to rely on glasses or contacts after cataract surgery.
Learn More About Advanced IOL Options
Cataract Surgery: What to Expect
Preparing for Cataract Surgery
Prior to cataract surgery, you will undergo a thorough examination. Your doctor may ask you to use certain eye drops for a few days before your procedure, and you may also be asked not to wear any facial lotions or makeup on the day of your surgery. You'll need to make arrangements for transportation to and from our clinic on the day of your cataract surgery, as patients are not permitted to drive themselves home after the procedure.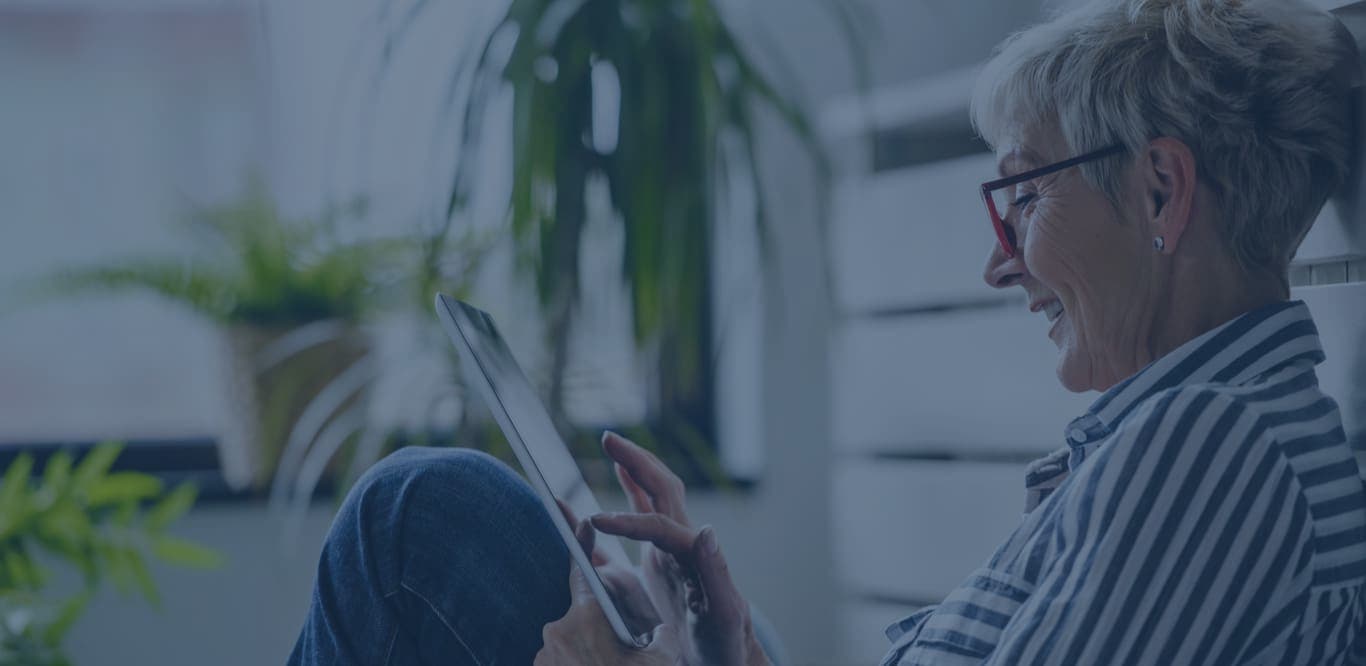 The Cataract Surgery Procedure
Cataract surgery itself only takes less than 30 minutes per eye, but you should expect to spend up to a few hours at our clinic on the day of your procedure. Each eye is treated in a separate surgery, usually a few weeks apart.
Before your ophthalmologist begins cataract surgery, your eye will be numbed with anesthetic drops. Your doctor will also use a device to gently hold your eyes in the open position and prevent blinking.
To begin the procedure, your doctor will make a tiny incision in your eye. Through this small incision, the clouded natural lens of your eye will be removed and replaced with an artificial IOL (intraocular lens). No sutures will be required to close the incision, which is so small that it heals itself.
Once cataract surgery is complete, you will have a protective shield fitted over your eye and recover briefly at our facility before you are driven home by a friend or family member.4
Recovery After Cataract Surgery
After cataract surgery, you will return home to rest. You should keep the protective shield over your eye for the first few hours, and wear it while sleeping for the first few days following surgery. Your doctor will prescribe eye drops that will reduce any inflammation and prevent infection, and these should be used according to your doctor's instructions.
In the first few days after cataract surgery, some patients report slight soreness or a sensation of itchiness: do your best not to touch or rub your eye as it heals. Your doctor will advise you to avoid high-impact activities and swimming for up to two weeks, and you will want to protect your eyes from potential irritants like dust and sand.
You can also expect your vision to appear slightly blurred or cloudy immediately following surgery, but this should resolve quickly. In fact, many of our patients see so clearly that they feel comfortable driving in as little as 24-48 hours after cataract surgery.
Frequently Asked Questions About Cataract Surgery
Can I prevent cataracts?
Cataracts cannot be prevented, but it may be possible to slow the progression of cataracts and safeguard the health of your eyes by:
Protecting your eyes from UV exposure by wearing a hat or sunglasses
Maintaining a healthy, balanced diet that includes lots of dark leafy greens
Quitting smoking
Undergoing annual comprehensive eye examinations after the age of 60
Who is a candidate for cataract surgery?
If you meet the following criteria, you may be a good candidate for cataract surgery:
Your vision continues to be less than perfect, even after updating your prescriptions for glasses and/or contact lenses
You have noticed increased glare while driving at night or a decline in your night vision
You have blurred vision
Colors appear dulled to you
You have difficulty seeing clearly while performing everyday tasks
Is cataract surgery painful?
No. Your doctor will apply anesthetic eye drops and make sure your eyes are fully numb before the procedure, so pain should not be part of your cataract surgery experience. Some patients do note a sensation of pressure during cataract surgery, and you may feel a little sore after the procedure, but you should not feel any pain.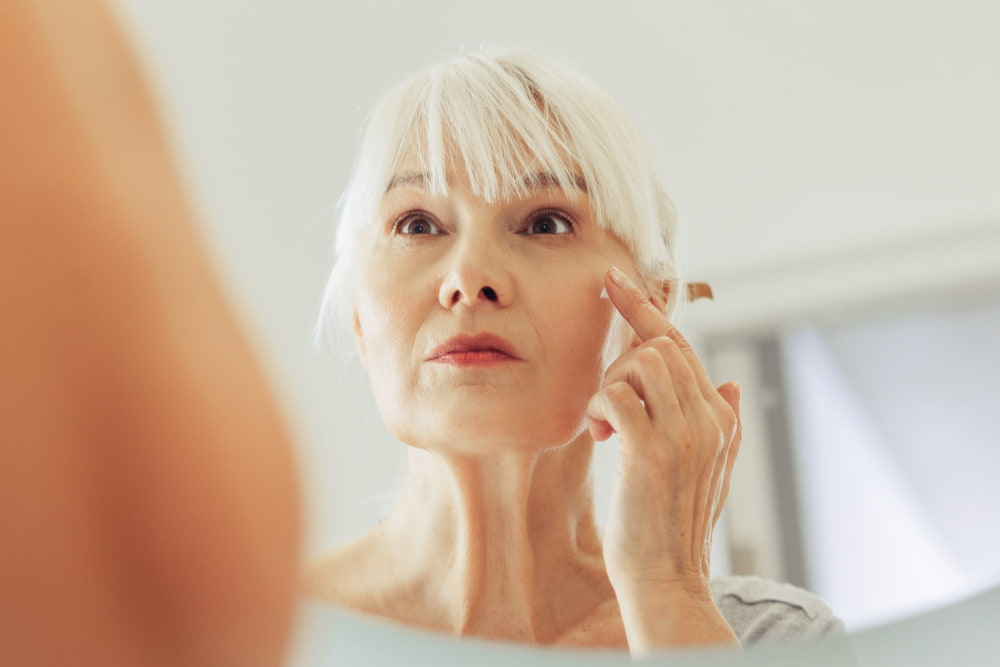 What are the risks of cataract surgery?
Cataract surgery is one of the most frequently performed operations in the world, and is generally considered to be safe and effective. Still, any surgical procedure does carry some risk of complications. Risks associated with cataract surgery, while very rare, include:
Inflammation or swelling
Bleeding
Dislocation of the artificial lens
Infection
Drooping eyelid
Vision loss
Retinal detachment5
Can cataracts come back after surgery?
No. Once a lens clouded by cataracts has been removed and replaced with an artificial lens, cataracts cannot return. Some patients, however, do experience a condition called posterior capsular opacification (PCO), which is sometimes referred to as a secondary cataract. This can develop months to years after cataract surgery and causes blurred vision. PCO can be quickly and painlessly corrected with a simple laser procedure.
Will my cataract surgery be covered by insurance?
Cataract surgery is deemed medically necessary by insurance companies once a patient has been diagnosed and meets certain vision and age requirements. If you choose to undergo cataract surgery with advanced IOLs, this elective option may cause you to have some out-of-pocket expenses.
Contact Valley Eye Institute in Western Ohio
If you are suffering from blurred vision, decreased night vision, or dulled colors, it may be time for you to consider cataract surgery. The experienced ophthalmologists at Valley Eye Institute can not only treat your cataracts, but we may also be able to help you achieve clearer vision than ever before. For more information on cataract surgery in the Sidney, Ohio area, please contact us to schedule a consultation.
Real Patient Reviews
I am pleased with the removal of my cataracts. My follow up care has been excellent. I would happily recommend Dr. Rademacher to anyone looking for eye care.
– Carolyn R.
Just completed two cataract surgeries and I'm very pleased with the whole process. The staff displays true professionalism and the level of care they show is above and beyond expectations. From the O.R. nurses to the doctors and everyone in between, they all receive a 10 out of 10 from me. I highly recommend the Valley Eye Institute for all your vision needs!
– Mike M.
Excellent care, took time with me and explained in detail what the process would be for Cataract surgery. Highly recommended.
– Davis K.
Dr. Bornhorst did my cataract surgery several years ago and is now treating me for other eye elements. He is very down to earth, speaks in a language we understand, and I would highly recommend him.
– Rachil S.
Everyone was very friendly, professional and explained all aspects of upcoming surgery! Very satisfied and looking forward to cataract surgery!
-L.G.D.