Eyelid Surgery in Western Ohio
Blepharoplasty, or eyelid surgery, is often thought of as a solely cosmetic procedure performed for facial rejuvenation. While it is true that tightening the skin of the eyelids can help a person look younger and more refreshed, there are actually functional reasons many patients pursue this procedure. Droopy or saggy eyelid skin, called ptosis or dermatochalasis, can obstruct a person's field of vision. By addressing the cause of ptosis and removing excess eyelid skin during blepharoplasty surgery, the doctors at Valley Eye Institute can help our patients enjoy an unobstructed field of vision.
What Causes Droopy Eyelids?
A condition known as dermatochalasis is the most common reason for eyelids to appear sagging. The eyelids are not actually sagging but rather there is an excess of skin. The excessive skin makes the eye look saggy and tired. If enough skin begins to overhang the eye then vision may become obstructed. The dermatochalasis is caused by the aging skin because as our skin ages it becomes less tight thus allowing it to hang and drape over eyes.
Ptosis is an eye condition where the eyelid actually droops. The droopiness is much like dermatochalasis as it relates to the aging of the skin. The connection at the eyelid muscle becomes loose or fully detached from the eyelid plate, and a droopy eyelid occurs. The drooping eyelid causes concerns for most people when their vision becomes impaired or it may be more of a cosmetic concern.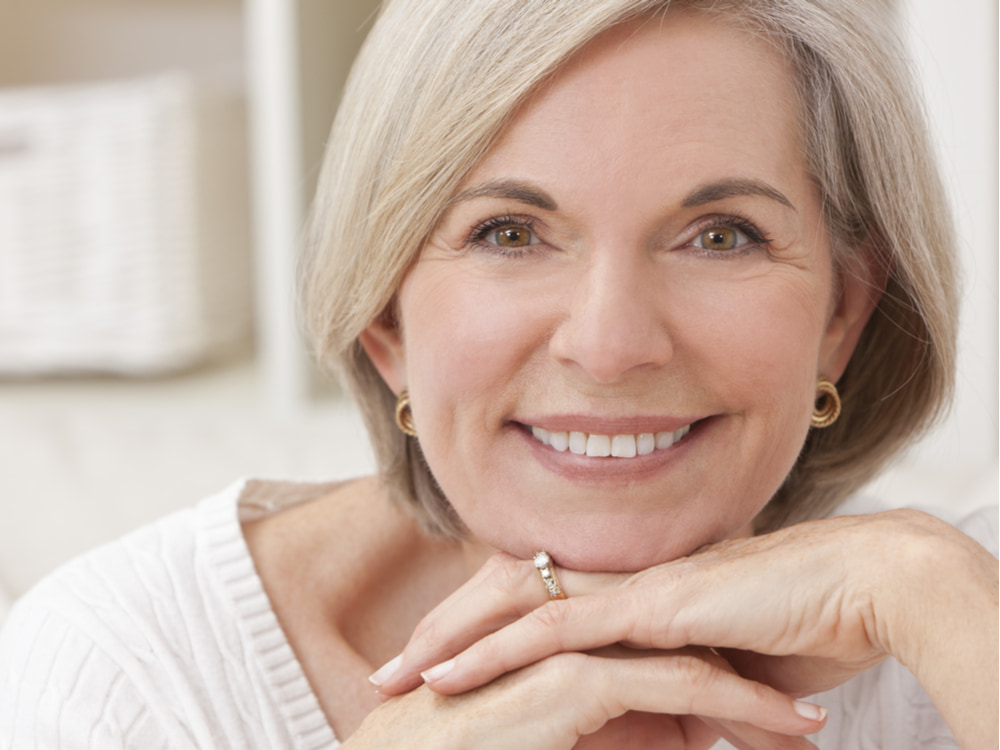 Treatment for Droopy Eyelids
In cases where excess, droopy eyelid skin affects a patient's sight or eye function, the procedure may be deemed medically necessary and covered by insurance.1
Surgical treatment options are available for both ptosis and dermatochalasis. Both surgeries require a small incision to be made on the eyelid crease. During surgery for dermatochalasis, the excess skin is simply removed. For ptosis surgery, the incision is made so that it reveals the eyelid plate and eyelid levator muscle tendon. Since the tendon has become detached, the goal of the surgery is to reattach the muscle tendon to the eyelid plate. After the surgery the skin is closed together with a small suture that is barely noticeable.2
Benefits of Eyelid Lift Surgery
Upper and lower eyelid surgery offers a range of benefits, both functional and cosmetic, including:
Unimpeded visual field
Decreased wrinkles in the eye area
Improved definition of the upper eyelid crease
Reduced puffiness and fatty tissue
Tighter eyelid skin with improved elasticity
Eyelid Surgery: What to Expect
Preparing for Eyelid Surgery
The first step in preparing for eyelid surgery is to attend an in-depth consultation with an experienced ophthalmologist. During this meeting, you will have the opportunity to discuss your frustrations and your goals, and the surgeon will help you decide on the best treatment plan. Also be sure to discuss any and all medical conditions with your surgeon, including eye problems and medications you use.
The Eyelid Surgery Procedure
Blepharoplasty is performed as an outpatient surgical procedure, often right here at your Valley Eye Institute clinic. To ensure you remain calm and comfortable during the procedure, you will be administered IV sedation and your eyelids will be numbed with local anesthesia.
To begin upper eyelid blepharoplasty, the surgeon makes a small incision in the natural crease of the upper lid, where any scarring will be well-hidden. The muscles of the eyelid are tightened, and any excess skin and fat are removed. If lower blepharoplasty is also being performed, another incision is made beneath the lower eyelids at the lash line and excess fat and skin are removed. To complete the procedure, the incision(s) are closed with sutures and antibiotic ointment is placed on the wounds to help the healing process.3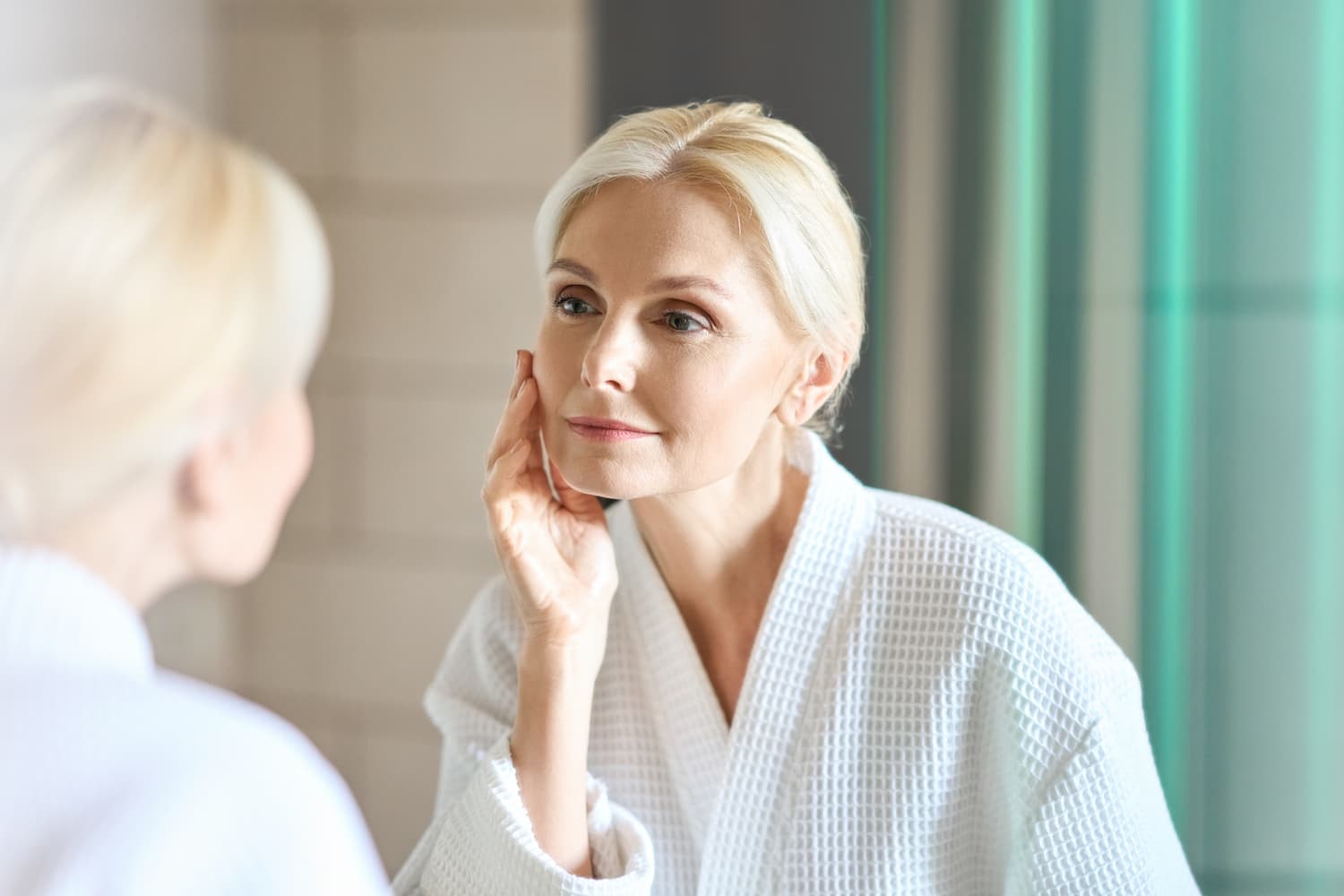 Recovery After Eyelid Surgery
Following eyelid lift surgery, it is normal for patients to experience mild to moderate bruising, discoloration, or swelling. This, and any associated discomfort, can be eased with ice packs or cold compresses and pain medication. For the first night or two after eyelid surgery, many patients find that it is beneficial to sleep in a slightly upright position, as this decreases swelling.
Most of our patients return to work within one week of eyelid surgery. Your surgeon will advise you when you are able to resume normal physical activity.
Frequently Asked Questions About Eyelid Surgery
Who is a good candidate for blepharoplasty?
If excess, baggy skin around your eyes troubles you, you might be considering lower or upper eyelid surgery. The ideal candidate for blepharoplasty is in good overall health and has not been diagnosed with conditions that may impact the success of the procedure, such as:
High blood pressure
Thyroid conditions
Glaucoma
Diabetes
Detached retina
Dry eye syndrome
Heart disease
What are the risks of eyelid surgery?
The surgeons at Valley Eye Institute are highly experienced experts in their fields, which helps to reduce the likelihood of any complications during or after eyelid surgery. Still, any surgical procedure carries some risk of complications. Risks associated with blepharoplasty may include:
Infection
Anesthesia risks
Dry eye syndrome
Injury to the eye muscles
Problems with eyelid function
Impaired eyesight
Scarring 4
Will I have visible scars after my eyelid surgery?
Most patients have no visible scarring after blepharoplasty, as incisions are made in the natural creases around the eyes.
How long will results last?
Following eyelid lift surgery, our patients enjoy unobstructed vision and a more youthful appearance. However, the natural aging process will continue to affect the delicate skin around the eyes, which means that some patients may opt for a secondary eyelid lift years later.
Contact Valley Eye Institute in Western Ohio
If you are troubled by excess, saggy skin on your eyelids, eyelid lift surgery can address any functional impediments and may also help you enjoy a more refreshed look. To learn more about your options, please contact Valley Eye Institute to schedule a consultation with an experienced eye surgeon.
Contact Valley Eye Institute
Real Patient Reviews
I highly recommend the staff and professionals at Valley Eye Institute in Sidney, Ohio. Everyone was attentive and professional. There were no delays or waiting for care or treatment. This is and effective, efficient practice!
– Marcia D.
Absolutely still satisfied with service at this facility. I have been seeing either Dr. Ward or Dr. Stark for many years and they have treated me with great care and service. Sometimes you may have to wait a few more minutes but it's because if you need more time or care they give it to you.
– Maggie W.
Great staff, very professional and kind. I would go back at any time for their services!
-Robin K.H.
Friendly professional staff, and I have always had excellent results with all of my eye treatments. Especially with the amniotic stem cell treatments to repair my corneal tears. Their state-of-the-art equipment produces quick test results so the consultation appointment can efficiently cover everything needed.
– Terri S.