What is an Intraocular Lens?
During cataract surgery, the cloudy lens of the eye is removed and replaced with a clear intraocular lens (IOL). The eye's lens focuses light onto the retina, and when it becomes clouded by cataracts the result is blurred vision. By replacing the lens affected by cataracts with a synthetic IOL, clear vision is restored.1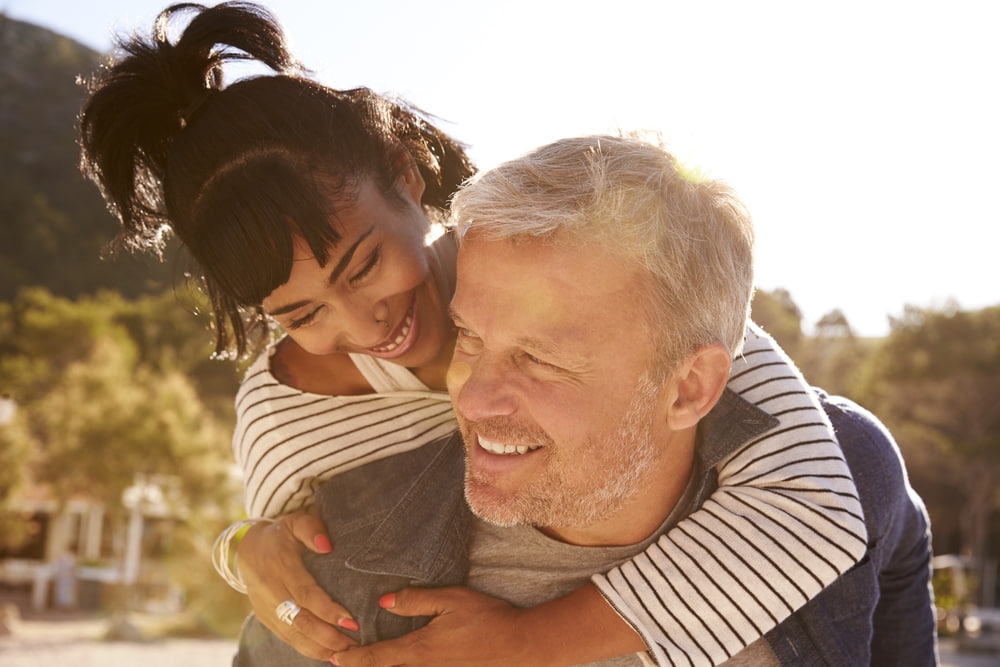 Standard IOLs vs Advanced IOLs
Most frequently, a standard IOL is used during cataract surgery to replace a cloudy lens. Standard IOLs can reverse the effects of cataracts and may also provide clear distance vision, and they are covered by insurance for cataract treatment. However, patients who undergo cataract surgery and have astigmatism or presbyopia may still require glasses or contacts after their surgery.
At Valley Eye Institute, we also offer advanced IOLs to our patients undergoing cataract surgery. These lenses are specially designed to help correct refractive errors like astigmatism and presbyopia, which means that patients may no longer require glasses or contacts after cataract surgery with an advanced IOL.
Types of Advanced IOLs
Toric IOLs for Astigmatism
Toric IOLs are especially designed for patients with astigmatism, which is an irregular curvature of the cornea that causes vision to be distorted or blurred. We offer a range of toric IOLs, with options available to correct astigmatism and vision at one distance or multiple distances.
Presbyopia-Correcting IOLs
Presbyopia is age-related loss of near-focusing, and is a common part of the eye's aging process that begins to affect people at around age 40. Presbyopia makes it difficult to focus on objects up close, so people with this refractive error often require bifocals or reading glasses for certain tasks.2 We offer a number of types of presbyopia-correcting IOLs that can help patients correct near, intermediate and distance vision, giving patients the best chance at freedom from corrective eyewear after surgery.
The presbyopia-correcting IOLs we offer include:
Multifocal IOLs including the Acrysof® ReSTOR® and the Tecnis®
Extended Depth of Focus (EDOF) IOLs including the Acrysof® Vivity® lens
Trifocal IOL using the Acrysof® PanOptix® lens
Contact Valley Eye Institute in Western Ohio
If you are a candidate for cataract surgery and also wish to reduce or eliminate your dependence on glasses or contacts, an advanced IOL may help you achieve that goal. The best way to learn which IOL is best to suit your needs is to consult with an experienced ophthalmologist. To learn more about your vision correction options, please contact Valley Eye Institute to schedule a consultation with a member of our team.
Real Patient Reviews
I am so thankful to Dr. Rademacher and his staff at Valley Eye Institute. They made my cataract surgery so easy and painless. It was a very good experience. Customer Service is my top priority at my business. It's rare to receive it in return and I am so thankful for the way I was treated.
-George J.
Couldn't be happier, had cataract surgery on both eyes and haven't seen like this in years. Went with the bifocal lenses and don't need glasses for tying hooks or lures on anymore and can read the smallest print for the first time in years. Would highly recommend Valley Eye Institute to everyone
– Keith M.
Dr. Ward, and his staff are very caring, and compassionate. Never makes you feel rushed even when they are so busy. Offers encouragement during, and after care of a procedure. Everyone explains things in non-technical terms you can understand. Dr. Ward shows a high knowledge of treatment and can answer questions you might have. All staff keeps you informed of what they are going to do before a procedure which helps greatly to decrease anxiety.
– Beverly H.
Dr. Bornhorst is professional and proficient. He is very personable and puts you at ease during your visit. He takes time to explain treatment and answer your questions. I have received excellent eye care and highly recommend him to family and friends.
– Veronica S.