What is Dry Eye Syndrome?
Dry Eye Syndrome, also known as Dry Eye Disease, is a very common eye condition affecting millions of people.1 Healthy eyes are covered by a thin tear film to help with vision, provide lubrication, act as a barrier against infection and to wash away foreign matter. Dry Eye Syndrome develops because a person does not produce enough tears or the tears that they do produce are not high quality enough to properly lubricate the surface of the eye.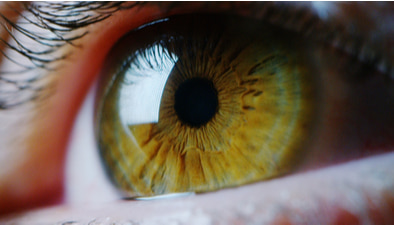 What are the symptoms of Dry Eye Syndrome?
Patients can experience a multitude of symptoms with Dry Eye Syndrome or Dry Eye Disease. Some of the more common complaints are:
Scratchy, irritated eyes
Foreign body sensation
Blurred vision that comes and goes, especially with reading or computer use
Tired eyes with prolonged reading
Intermittent sharp, stabbing eye pain
Watering eyes
If left untreated, severe dry eye disease can result in more serious eye problems such as eye infection or damage to the cornea.2
What are the causes of Dry Eye Syndrome?
There are many causes of Dry Eye Syndrome. Most patients can have several problems leading to their dry eye issues. Some causes or risk factors include:
Aging
Frequent use of certain medications, such as antihistamines, diuretics, birth control pills, or decongestants
Systemic illnesses, including rheumatoid arthritis, thyroid conditions, sjögren's syndrome, diabetes, and autoimmune diseases
History of LASIK eye surgery
Extended computer, cell phone, or tablet usage
Glaucoma eye drops
Hormonal changes such as menopause
Eyelid diseases such as Demodex, blepharitis, or Meibomian Gland Dysfunction
Gender—women are more likely to develop dry eye disease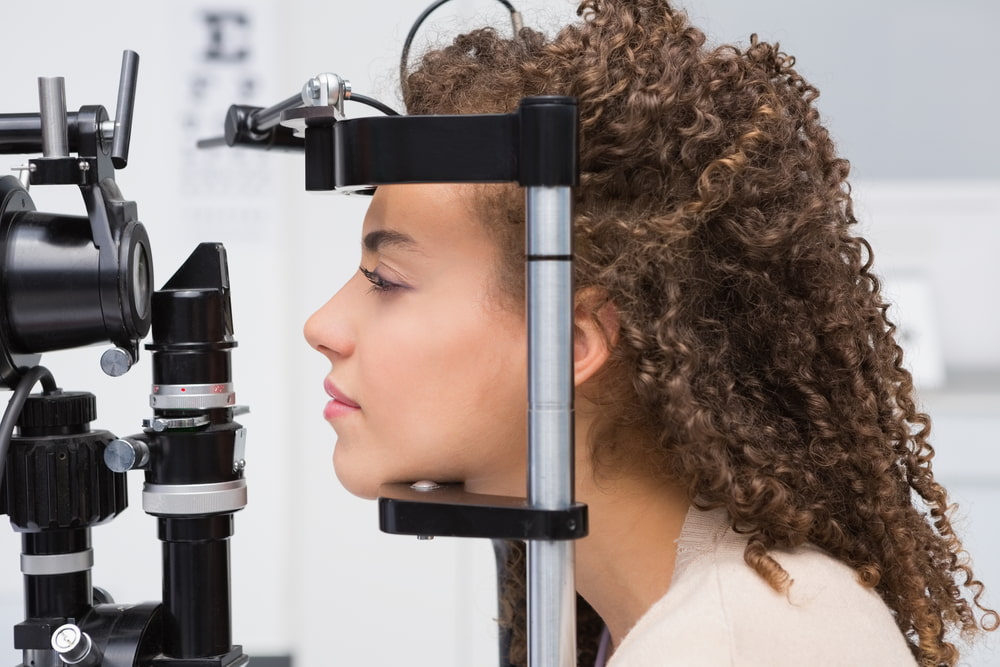 Diagnosing Dry Eye Syndrome
Valley Eye Institute is proud to offer its patients the area's premiere Dry Eye Center in west central Ohio. During your dry eye consultation, your doctor will perform an extensive eye exam consisting of:
Patient questionnaire to assess your complaints, lifestyle, work environment, medications, and detailed health status.
Tear analysis to detect inflammatory markers and salt content of your tears.
Lipiscan® a detailed analysis of your lid's oil gland (meibomian gland) function and structure, along with blinking abnormalities.
Detailed microscopic examination of your eyes looking for tear film, corneal and lid abnormalities, which can contribute to Dry Eye Syndrome.
Dry Eye Treatment
Valley Eye Institute's Dry Eye Syndrome Center is proud to offer the latest advancements for treatment of your ocular condition. Once a diagnosis is made, your treatment may include one, or several of the following treatment options, depending on the cause and severity of your condition.
Over-the-counter solutions such as artificial tears and warm compresses
Prescription eye drops such as Restasis® or Xiidra® to reduce inflammation and promote healthy tear film.
Biological (serum) tears which use your own body's natural healing defenses.
Lipiflow® Thermal pulsation which is a 12 minute in office procedure that gently warms and releases oils that have clogged the glands in your lids, responsible for lubricating your eyes.
Bleph-Ex® an in-office procedure that uses a handpiece to spin a patented micro-sponge along the edge of your eyelids to remove bacterial debris and deposits.
Natural supplements with omega-3 fatty acids and anti-inflammatory properties to help treat Dry Eye Syndrome.
Prokera® Amniotic Membrane a biological corneal bandage that helps heal the corneal damage caused by Dry Eye Syndrome.
Punctal plugs an in-office treatment that plugs the tear ducts, allowing your natural tears to stay in the eye longer.
Contact us for Dry Eye Treatment in West Central Ohio
Our physicians at Valley Eye Institute take Dry Eye Syndrome seriously and work to educate our patients on the causes and treatment of their condition. Valley Eye Institute is proud to be a Dry Eye Center of Excellence in the west central Ohio area.
Real Patient Reviews
Excellent care and interest in taking care of my eyes.
-Debra H.
They were amazing. Made me feel at ease when I was nervous about my surgery. Amy was very accommodating and Dr Radamacher was very professional. I would highly recommend this practice.
– Jeff D.
Dr. Rademacher and his team promptly got me in to be checked after a piece of broken glass flew into my eye. Dr. Rademacher and his staff are very professional while being courteous and kind. Would happily recommend Dr. Rademacher and his team to anyone looking for eye care.
– Lisa C.
Dr. Rademacher is excellent. He is knowledgeable, kind and patient. I highly recommend him.
– Beth J.